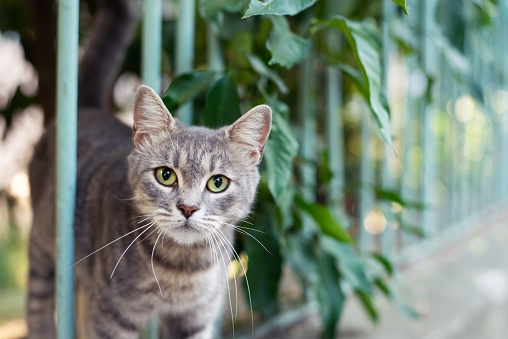 Domestic cats can make wonderful pets. But cats that roam outdoors, can have serious consequences. Recent estimates name cats as the number one unnatural killer of birds in the U.S.  Outdoors, cats are a non-native and invasive species that threaten birds and other wildlife, disrupt ecosystems, and spread diseases.
Cat owners can help to protect birds and other property by keeping their pet cats indoors. This practice is also beneficial to cats themselves. Studies have proven that indoor cats are healthier, safer, and live longer than their outdoor counterparts.  Check out the American Bird Conservancy to find out how to keep your furry feline friend safe.
Welcome!
Ben Avon is located along the Ohio River six miles northwest of Downtown Pittsburgh. It is a vibrant, residential community, built in the past and restored for the future. We invite you to visit our vibrant community; learn about our history; and discover for yourself why Ben Avon is such a great place to live and raise a family.
Ben Avon is pleased to be served by the Emsworth Volunteer Fire Company, the Ohio Township Police Department, NorthWest EMS and our own wonderful and dedicated staff. Seven council members and our mayor comprise our locally elected officials. We are one of the five communities served by the Avonworth School District.
Dial 9-1-1 when you need emergency assistance from the police, fire department, or rescue team.
For non-emergency calls, contact
Ohio Township Police: (412) 259-8304
Emsworth Volunteer Fire Company: 412-766-3055
Northwest EMS: (412) 331-2600
Ben Avon Borough Office:
Office Hours:
Monday – Thursday 8:00AM – 4:00PM
Terrie Patsch
Borough Secretary
7101 Church Avenue
Ben Avon, PA 15202
Phone: 412-766-7704
Fax: 412-766-7311
benavon@benavon.com
Public Works Department
Hours of operation:
Monday through Friday 7:00 a.m. – 3:30 p.m.
Dale Regrut, Public Works Foreman
250 Spruce Street
Ben Avon, PA  15202
Phone 412-761-5311
benavonpw@benavon.com
Ben Avon Communications & Newsletter
Upcoming Events
October 1, 2022

October 4, 2022

October 5, 2022

October 12, 2022

October 15, 2022

October 18, 2022

October 19, 2022

October 24, 2022

October 26, 2022

October 29, 2022

October 31, 2022